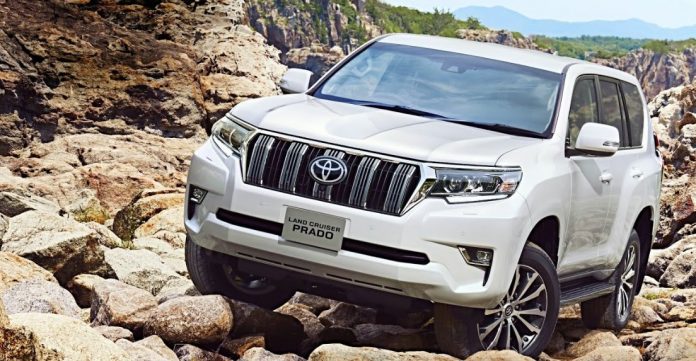 When you hear of the Toyota land cruiser, your mind hints about that one SUV that demonstrates its performance on harsh terrains. Unsurprisingly, the land cruiser has proved it over and over when it comes to off-road capabilities. But is it different when it comes to the 2021 model? the 2021 land cruiser resumes as a strong off-roader full of standard luxury features.
In 2021, The Toyota Landcruiser new model a lot has remained unchanged. To be more precise, the only new thing is the heritage edition has been optioned with a third-row seat. Another new thing is it's available in classic silver and magnetic grey metallic paint colours.
Under the hood of the land cruiser, there is a 5.7-litre v8 engine. The v8 engine powers out a stunning 381 horsepower and 401 pound-feet of torque. Of course, the numbers on the machine are awesome. The v8 engine is paired with an 8-speed automatic transmission system, where also full-time four-wheel drives in the land cruiser come as standard.
When cruising in this Toyota SUV, the land cruiser delivers a very smooth ride and also comfortable driving dynamics on the road.
The interior of this Toyota Landcruiser new model is impressive, we wouldn't say it's perfect as far as its rivals are concerned. As a 3 row SUV, in the front row and second row there's a lot of room that provides comfortable accommodations. In the third row is best suited for kids. When it comes to the cargo space, the Toyota off-roader provides 16 cubic feet behind the third row while behind the second it provides 41 cubic feet.
When it comes to infotainment and connectivity, the cruiser has amazing tech features, when you are behind the wheel the land cruiser provides standard Bluetooth connectivity that facilitates hands-free phone conversations. A sate light radio and 14-speaker JBL sound systems come as standard. In all the models you will also find wireless device charging and an integrated navigation system with a 9-inch touch screen.
Another amazing feature is the land cruiser comes with a rear-seat entertainment system. it comprises of wireless headphones and two-inch display screens.
In safety and assistance features, every land cruiser comes with a lot of driver assistance technology. It also has key safety features such as automated emergency braking, standard adaptive cruise control and also the amazing standard blind-spot monitoring.