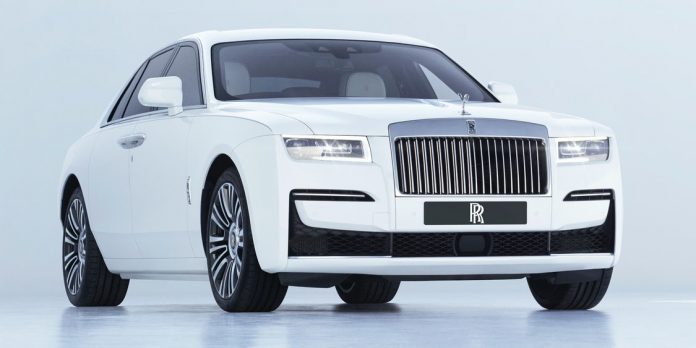 The new ghost is the latest version of Rolls Royce four dour luxury cars. Shockingly, it's the talk of the town since it was revealed. But why is it the most popular new car?, One thing you need to know is, that it's one of the most luxurious new cars you can buy. Here we share with you some of the cool features that you will find in the all-new 2021 Rolls Royce ghost.
New 2021 Rolls Royce ghost V-12 Engine                                       
This is one of the coolest features that haven't been altered by Rolls Royce. In the new ghost, rolls Royce hasn't thought of downsizing this 6.8-litre twin-turbo engine. This engine powers out a stunning 563 horsepower and 627 pound-feet of torque. Did you know that this is the same power in the Cullinan? Yes, it is.
Rear hinged doors
All new ghosts come with rear-hinged doors which are self-closing. But amazingly, this is the first Rolls Royce to get self-opening doors. In these doors they use their own sensors, motors, computer and even built-in brakes to allow a smooth swing when opening the doors making the doors not open or close too fast.
Rolls Royce ghost All-wheel drive system
For the first time, the new ghost has a four-wheel-drive system. Through the eight-speed automatic transmission gearbox system, it usually rolls around in rear-wheel-drive mode until when it accelerates; power is sent to all the four wheels for maximum traction. It's simply amazing how the new ghost can do 0-60 in just 4.6 seconds.
New 2021 Rolls Royce ghost suspension
The suspension system in the new ghost is one of the cool features .every ghost has an air suspension that comes as standard. Surprisingly, the suspension system uses camera and sensors fitted in the front bumper to scan the road potholes and automatically softens the suspension before the front wheels hit any of the potholes on the road.
In the front suspensions, you will also get two shock absorbers for each of the wheels. This is to ensure the ghost stay at the best level when changing lanes and also a smooth ride over the bumps.
Rolls Royce ghost Sound proof system
Are you looking a good smooth quiet ride? If so, ride in the all-new Rolls Royce ghost. In every new ghost, Rolls Royce has fitted it with more than 100kgs of sound insulation material to make sure a quiet ride is available on the road.
Also, while other automakers are working hard to make the v-12 roar, for Rolls Royce is different, they have worked to minimize the engine sound with an air intake system.
Spirit of ecstasy and umbrellas
These are the two coolest features that are carried over in every Rolls Royce. The spirit of ecstasy is always found on the hood while rolls umbrellas are fitted in the doors.