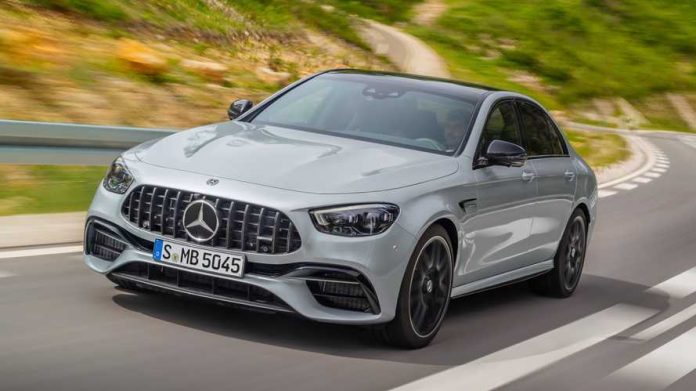 It's not long since Mercedes Benz revealed the latest e63s both the sedan and the wagon versions of the e63 linage.
What's awesome about the e63 is that it's full of awesome and beautiful improvements making the E-class more lovable and attractive.
But as the Autochatcars team we focused on two things we found amazing about this awesome masterpiece;.
The first feature we focused on it was under the hood and also its performance. Surprisingly this machine has a 4 liter v8 engine that powers out 563 horses for the e63 while for the e63s is 603 horses making the car to sprint from 0-100 km/hr in just 3.5 seconds.
Here also there's another visual feature on the new restyled pan Americana grille. A signature feature of all modern high end AMG's . the new front grille has a redesigned front bumper has also redesigned wider lower intake for the air to come in.